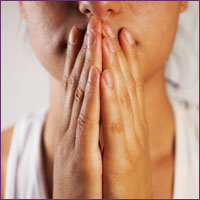 So the hot buzz on the hair loss street is that there seems to be great potential in treating hair loss with a new treatment being offered called PRP therapy. Well PRP therapy itself isn't new, but the usage in treating hair loss is.
So what is PRP therapy anyways? If you are like me, you probably thought it sounded like the latest hot stone massage technique being offered at the spa. "I'll have the mani/pedi and the PRP Therapy." 🙂 Well not quite.
So If That Isn't It, What The Heck is PRP Therapy?
PRP stands for "Platelet Rich Plasma," and it has been used by hospitals and during various surgical applications since the 1970s. In more recent times it has been used in sports medicine and orthopedics to assist and accelerate the recovery from injury.
How Does It Do That?
When concentrated platelets of a person's blood, which contain proteins and other particles are injected into the injury site, it helps to trigger the body's ability to grow new soft tissue or bone cells to repair muscle.
Ok, Great, So How Is That Gonna Help My Hair Loss?
According to North Carolina hair restoration surgeon, Dr. Jerry Cooley "PRP involves the application/injection of plasma that has about 5X the amount of platelets as in circulating blood. The platelets secrete numerous growth factors, including PDGF and VEGF, both of which have been shown to have positive effects on hair growth. So it is reasonable to think that PRP would not only help wound healing but also hair growth."
While several doctors are beginning to treat their hair loss patients with this new treatment, the credit goes to Florida doctor, Jospeh Greco Ph.D as being the first to use PRP therapy in the treatment of hair loss in an attempt to reverse the effects of thinning hair.
What Is PDGF and VEGF?
PDGF stands for "Platelet Derived Growth Factor"  PDGF is one of the numerous growth factors, or proteins that regulate cell growth and division. In particular, it plays a significant role in blood vessel formation (angiogenesis), the growth of blood vessels from already existing blood vessel tissue.
VEGF stands for "Vascular Endothelial Growth Factor." VEGF is a chemical signal produced by cells that stimulates the growth of new blood vessels. It is part of the system that restores the oxygen supply to tissues when blood circulation is inadequate.
So What Exactly Is Done In The Course of a PRP Therapy Treatment For Hair Loss?
From what I've read it involves one extra step than the usual PRP therapy treatments. A treatment of PRP therapy would involve blood being drawn from the patient and then being placed into a centrifuge that will spin the blood at a high speed, thereby separating the platelets from the other components. The concentrated platelet rich plasma would then be injected into and around the point of injury.
However, in using PRP therapy for in the treatment of hair loss, prior to the injections being placed into the head, a tiny scalp roller with spikes is used to stimulate the thinning areas. The idea being that this sends a message to the hair follicles to start the healing process. At that point the platelet rich plasma is injected all over the affected area to further stimulate stem cells in the follicle.
What Is The Cost?
Cost is between $800-$1000 per treatment.
How Often Do I Have To Have This Treatment?
I have read a couple different opinions on that. Some say every 6 months, some say 8 months, and some say once a year.
Is There Any Potential For Exacerbating My Hair Loss and Causing Even More Shedding?
This is the question that most interests me,  since most all hair loss treatments carry that possibility of actually increasing shedding. Unfortunately, I haven't found this question addressed anywhere. If it was, I must have missed it.
Final Thoughts
Well, I'm skeptical, but hopeful. There does seem to be a substantial amount of science behind PRP therapy and it has proven to work to accelerate healing in a number of other places, so why not hair? The hub for discussion of PRP therapy as related to hair loss, is the forum, Bald Truth Talk. Most of the discussions are in regards to male pattern baldness, but I found one post that was initiated by a woman. The thread is titled "PRP For Androgenetic Hair Loss." http://www.baldtruthtalk.com/showthread.php?p=4895
On that thread, a poster by the name of Destin replied to the question of whether or not it was effective for women's hair loss. He stated "YES!… it does work in women. When I had PRP done to me, in the office I saw a woman there in the waiting room waiting for her friend to get out. She had the PRP done months before and said she is elated about the results. In fact, her friend that she was with noticed a great increase in her hair and asked her how she did that. So because of that her friend decided to get it herself. I believe this technology works!"
I'm more of await and see person nowadays. I had all the steam let out of me 10 years ago when I ran a-muck trying different things to treat my hair loss. If this treatment was available 10 years ago, you can be certain I would have been the first in the chair.  While people like to say "the proof is in the pudding" meaning you have to experience it yourself, I'd like to think of myself more as the pudding watcher. 🙂
Additional Resources
PRP Hair Miniaturization Study by Joseph Greco, PhD and Robert Brandt, CCP (pdf download)
Dr. Greco's blog contains many posts about PRP
Platelet Rich Plasma Therapy | Dr. Joseph Greco Ph.D Answers Your Questions:
http://www.baldtruthtalk.com/showthread.php?t=833
Non-Hair Loss Related PRP Therapy Resources: