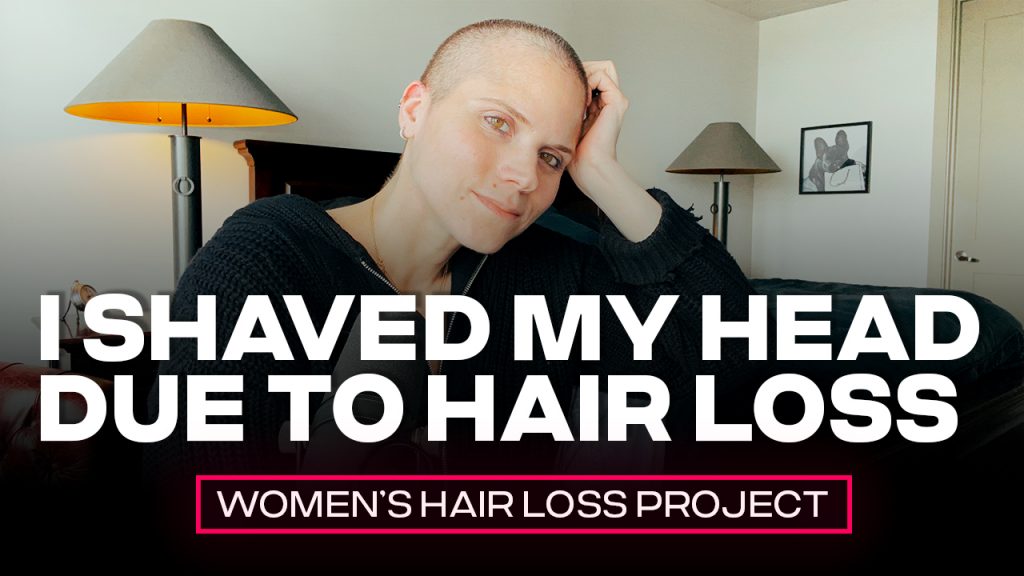 I shaved my head May 7, 2023, due to a second hair loss I got last year, an Inflammatory alopecia. I have had female pattern baldness (androgenetic alopecia) for 24 years, since the age of 21.
Podcast Episode and YouTube Links Below
I began wearing wigs 11 years ago at the age of 34.
I never expected to get a second hair loss, I never thought I'd be forced to NEED to make this choice for survival, in order to be able to continue to live with hair loss without it stealing any more of my life from me.
I don't love this, I don't love seeing myself with a shaved head, but it is better than the alternative, it is better than the creaturish loss that was more obvious before. In the months prior to shaving, I had reached a place I could no longer look at myself in the mirror, at all.
Listen On Apple Podcasts: https://podcasts.apple.com/us/podcast/the-womens-hair-loss-project/id1496551496?i=1000629123379
I made the decision to show my shaved head, after never showing my bio hair online for 16 years (the length of time I've been online talking about hair loss), I started my site in 2007. I did so because it was so difficult for me to do this, basically impossible… and the one thing that did help was seeing women that had done this FOR hair loss. For that reason, and that reason alone I made the difficult decision to show my head, knowing that I would get dismissive comments about my hair loss. I knew people would see follicles and judge, that's how it goes. It doesn't matter if 90% of your hair is gone, or that this destroyed your life for so long, or that you devoted 16 years of your life sharing about your journey, struggles and trumps with hair loss, and trying to help others, none of that matters, people judge.
[click to continue…]
{ 2 comments }