Hello Everyone!
Recently I ventured back to Florida to have another PRP (platelet rich plasma) hair loss treatment with Dr. Joseph Greco. I went back at the 4 month mark, which is before the time usually recommended to patients. I did so because I was quite pleased with the results I saw, and I wanted to make sure I kept my hair in that happy state it seems to be in. After 10 years of hair loss, when you find something that helps, you pretty much jump all over it… or at least I do.
So round two begins….ding ding.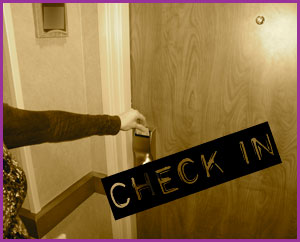 I arrived at the hotel the day before my appointment, ready, excited and pumped with anticipation to have this treatment done again. I had a lot less apprehension because I pretty much knew what to except. As some of you will recall, a big point of anxiety for me during the last trip, was exactly how much pain was involved in this process. Well thankfully that anxiety didn't exist because I had already experienced the process and knew it was not that big a deal.
I slept like a baby, no nerves whatsoever, part of that may be attributed to the wine I drank that evening. Gotta love wine! I awoke the following morning and stepped outside on the balcony with my cup of coffee and was just in awe of how beautiful it was. It was an incredibly gorgeous day so I just soaked it all in.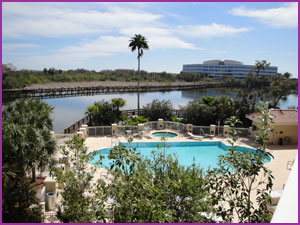 An hour before I was to depart, I dialed the front desk to ask for a cab to pick me up. Before I knew it I was being whisked away by some crazy driver who seriously needs to re-evaluate her profession. I've never in my life had a cab ride quite like that before. I found myself bracing at every turn and frantically clutching on to the seat for dear life. And to make matters worse, she didn't take credit cards! Every cab pretty much takes credit cards nowadays, but her machine was getting serviced (uh huh). So now I had to rummage through my purse (something resembling a black hole) to pull out dollars and quarters. Shockingly I had the cash. Yay for spare change!
I walk into the office and am warmly greeted by the receptionist. I re-sign some forms and take my place in the waiting room chair. Not much waiting time before Dr. Greco appears and welcomes me back. I say my hellos to Val, his awesome assistant, and shortly after I'm in the chair getting my blood drawn. Like I mentioned in my first post, Val is a pro at drawing blood and there was no real discomfort there at all. [click to continue…]
{ 85 comments }