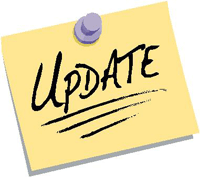 It's been 3 months today since I received my PRP hair loss treatment with Dr. Joseph Greco last November 2009. I have been meaning to write my PRP update for quite sometime, but I wanted to wait until I was sure of what I felt my results (if any) actually were.
So rather than keep you in total suspense, I'll start with a few self-imposed questions.
Do I think PRP Therapy has helped my hair loss? Yes
Do I think PRP Therapy has reduced my shedding? Yes
Do I think PRP Therapy has been the best thing for my hair since this entire mess started? Most Definitely
Has it done anything else? Yes, it has improved the quality and color of my hair
Will I do this again? You betcha, I'll be on a plane within the next month for another treatment
Now with that out of the way, let me start by saying that ever since I had this done last November I have just felt better about my hair loss in general. Nothing works instantly, I know that,  but my mind was for the first time in a long time, optimistic that something positive could happen. So I essentially started to feel good right from the start, way before being able to actually tell if the PRP treatment did anything at all.  At times I have wondered whether or not my favorable results were a bit of a placebo effect, you know, all of a sudden thinking my hair is going to get better and tah dah it does. Whatever it is, my results are real, tangible and visible.
I noticed fairly quickly after receiving the treatment that my shedding reduced DRAMATICALLY, and since then it has gone up and down, but far less than before having the treatment done. My hair also just started to FEEL better and LOOK better. It seemed like some vibrance and pigmentation returned to my hair as well. After living with hair loss for 10 years, the color of my hair had faded as the miniaturization progressed. All I can say is "Hello color, I missed you! "
Up until this morning I knew the following things, 1) my shedding decreased 2) the color improved and 3) my hair quality improved. Then this morning I scheduled a haircut with a woman who has been cutting my hair since 2005. I sat in the chair, she clipped on the apron, spritzed my hair with the water bottle and started to part the hair down the middle. Then she just looked closely at my head, then a little closer, as she leaned in she appeared to be slightly confused. With that final lean towards my head she said the most wonderful words, "You Look like You Have More Hair." What? Let me say it again for all you ladies, in case you missed it, "YOU LOOK LIKE YOU HAVE MORE HAIR." Hot diggity dog, do my ears deceive me? Nope. She told me my hair looks thicker, and that I have tons of little baby hairs growing in all over the place. Well praise the lord and raise the roof, I have a happy dance to do.
I had to laugh because before she came over (I have my haircut at my house) my fiance said, "I bet you she is going to tell you that your hair looks thicker." Ha! I'll gladly take the "I told you so" on this one. He's been telling me for over a month that he really thinks that the PRP has helped my hair loss. I felt it, I knew it, but I didn't want to jump the gun in writing my update prematurely.
I feel confident in sharing my results now, and I hope it helps to give other women hope. I will continue to keep everyone updated as I go through more treatments.