Sex, Wigs & Hair Loss – Can you have sex in a wig? Yes. Do you need to have sex in your wig? I don't think you should feel you have to do anything other than what feels best for you, and what makes you feel most comfortable.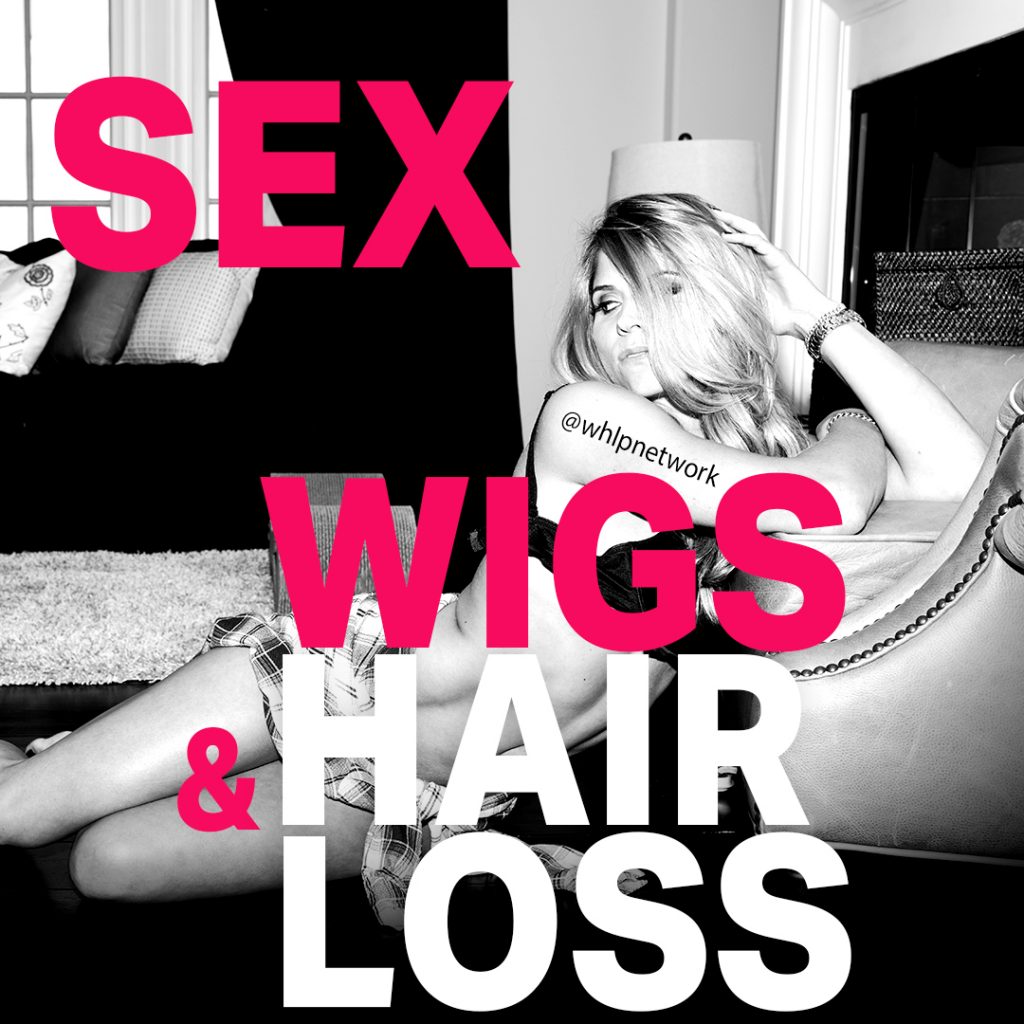 If you choose to keep your hair on, I do think it's helps if you've shared that you wear hair, and also note – there isn't much of an explanation you are required to provide as to why – that's up to you, but in doing so, you won't be as concerned if it's touched or if it slips a tiny bit.
Personally, I would be turned off by anyone that doesn't accept all of me, the hair loss and the wigs… and I often rip that bandaid before an appetizer is ordered on Day 1, so I haven't really had to battle or navigate this situation with any degree of real stress to it. Also, my Instagram I use for Women's Hair Loss Project is the only Instagram I use, so when someone says "Hey, what's your Instagram?" That is what they get. You're welcome gentlemen. So it's not a secret to men or women in my life, but I do know not everyone wants to share, we are all different and I don't think any one way is better than the other. Whichever allows you to live your best life, is the right way for you.
Sharing across the board was truly how I became most liberated, and it has nothing to do with sex, it's just about having that be known about me, as anything else would be.
My eyes are amber, I'm 5'3, I have hair loss, I wear wigs. What's for dinner?
Seems silly maybe, but I'm serious. That's really what works best for me, cuts off any anxiety or worry I may have if I wasn't open about it. I evolved to be in this space over time, it wasn't something that happened overnight.
But the question of intimacy is a legit question/concern many women have, with many sides to it, and it's not so cut and dry.
My preference is hair off, but hair can definitely be fun sometimes, much like lingerie it adds to feeling sexy, but ultimately no matter what, for me, it usually ends up coming off.
I would love for others to share their experiences, and how they view it – as this topic has come up a few times in my messages.
You can also view the comments for this topic on Instagram: https://www.instagram.com/p/CPbXg_RAr6W/
Sending Much Love To All
XOXO
~Y