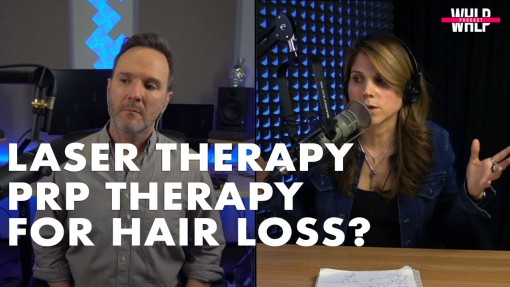 I am joined again by Joe Tillman, The Hair Transplant Mentor to discuss the validity of the Low Level Laser Light Therapy and PRP (Platelet Rich Plasma) Therapy for the treatment of hair loss.
I have personally chosen to never try low level laser light therapy for my hair loss and discuss my reason for that, however, over the years I have heard some people say they received some benefit and others say they received none.
I have been doing PRP Therapy since Nov 2009 with Dr. Joseph Greco in Sarasota Florida. Side note, I live in Los Angeles and have chosen to take the trip from LA to Sarasota (with no direct flights) to see him every 4-5 months for this treatment (not sure thats the exact prescribed timeframe to go, but it's what I felt made me feel most comfortable). I have personally have found value in this treatment, but like I mentioned above with LLLT, I've also heard from women who have felt they received no benefit at all. As with all therapies, our bodies are unique in how they respond, and if they respond at all.
Joe shares his knowledge and insight on these two very popular treatments often being promoted online. It's important we have all the information needed before we can decide whether or not we want to try any hair loss treatment.
Follow me on Instagram: @whlpnetwork