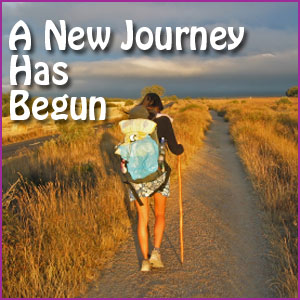 If you've followed my blog, you'll know I went on a wig shopping spree determined to find something. I was let down a bit when I realized that the wigs didn't stay on for me without clips or combs and much like topper clips, they hurt, only worse because the wig is heavier. I was defeated. Seriously defeated. It felt like the option of wearing a wig securely and comfortably was going to be out of the question for me. Hair loss was leaving me out in the cold, yet again. It was one heck of a depressing week before I had discovered that there are companies that sell headband grips that keep the wig in place. The company that makes the one I use (WiGrip) is made by Milano Wigs, they have a showroom in Los Angeles and I went their one day to check the grips and the wigs out. I tried the amazing headband and found hope again. I also ended up buying two wigs from them when I was there. I just still didn't feel completely confident though, The Freeda wig and the Milano wigs are good, they really are good quality wigs.. but they weren't me. I was beginning to get a little discouraged about this process and decided I would make an appointment (which I later cancelled)  to go to see Flora (as in Designs by Flora) in New Jersey, I was hopeful the maybe I could find something better there. At the same time I was on my search for my wig, my WHLP friend, Bonnie was on her search for her hair too. Through our email messages she had shared with me that it might be worth it to check out Follea hair if I could find a place that carries it. Honestly, I'd never really heard of them or their wigs. Bonnie's clear excitement about the hair, got me excited to want to maybe check them out myself. I googled the company and found they are located a hop, skip and jump away from me in Beverly Hills… and there is where life began.
Finding Follea
Follea hair, oh let me count they ways I love thee. Soft, silky, european sexy hair. I find myself sitting watching TV in the evenings with my wig on my lap, and I just sit and stroke the hair, it's somehow soothing to me, I don't know… call me a freak
It reminds me of the feel of my own hair before I began to loose it. The way it moves, falls, blows in the wind, pure yumminess. It's been two months since I've purchased my wig from them and while wearing a wig IS a process and a journey all by itself, I have finally found some peace in knowing I can walk out into the world with my head held high, I can look into the mirror of any well lit bathroom with a smile and I can rest my wigless head at night knowing, that the best of life is yet to come.
These past two months have been eye opening for me, a strong realization about the fact that wearing a wig really isn't bad at all, it does have to be the right wig for you or I think you'll be fighting with the wig and it will just add to the frustration of the whole process. I am incredibly enthusiastic about wanting to help women take this step when the time is right for them, sooner rather than later and not waiting and suffering like I did. I think we really know when the time is right for us. It's the moment you feel you can no longer face the world, that your couch begins to get a nice deep dent in it from you sitting there at home rather than going out and enjoying life with your family and friends. When your hair takes away the joy from your life, you can take it back. Wigs are a great option and I think there is a cloud over them because they somehow have a bad stigma, bad wigs gave way to that. A good wig can be your best ally in your hair loss struggle, you can still treat your hair loss how ever you choose to, and wear a wig to go out with confidence into the world. I can definitely say I wish I made this choice sooner. [click to continue…]
{ 29 comments }