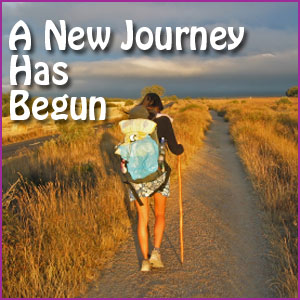 If you've followed my blog, you'll know I went on a wig shopping spree determined to find something. I was let down a bit when I realized that the wigs didn't stay on for me without clips or combs and much like topper clips, they hurt, only worse because the wig is heavier. I was defeated. Seriously defeated. It felt like the option of wearing a wig securely and comfortably was going to be out of the question for me. Hair loss was leaving me out in the cold, yet again. It was one heck of a depressing week before I had discovered that there are companies that sell headband grips that keep the wig in place. The company that makes the one I use (WiGrip) is made by Milano Wigs, they have a showroom in Los Angeles and I went their one day to check the grips and the wigs out. I tried the amazing headband and found hope again. I also ended up buying two wigs from them when I was there. I just still didn't feel completely confident though, The Freeda wig and the Milano wigs are good, they really are good quality wigs.. but they weren't me. I was beginning to get a little discouraged about this process and decided I would make an appointment (which I later cancelled)  to go to see Flora (as in Designs by Flora) in New Jersey, I was hopeful the maybe I could find something better there. At the same time I was on my search for my wig, my WHLP friend, Bonnie was on her search for her hair too. Through our email messages she had shared with me that it might be worth it to check out Follea hair if I could find a place that carries it. Honestly, I'd never really heard of them or their wigs. Bonnie's clear excitement about the hair, got me excited to want to maybe check them out myself. I googled the company and found they are located a hop, skip and jump away from me in Beverly Hills… and there is where life began.
Finding Follea
Follea hair, oh let me count they ways I love thee. Soft, silky, european sexy hair. I find myself sitting watching TV in the evenings with my wig on my lap, and I just sit and stroke the hair, it's somehow soothing to me, I don't know… call me a freak
It reminds me of the feel of my own hair before I began to loose it. The way it moves, falls, blows in the wind, pure yumminess. It's been two months since I've purchased my wig from them and while wearing a wig IS a process and a journey all by itself, I have finally found some peace in knowing I can walk out into the world with my head held high, I can look into the mirror of any well lit bathroom with a smile and I can rest my wigless head at night knowing, that the best of life is yet to come.
These past two months have been eye opening for me, a strong realization about the fact that wearing a wig really isn't bad at all, it does have to be the right wig for you or I think you'll be fighting with the wig and it will just add to the frustration of the whole process. I am incredibly enthusiastic about wanting to help women take this step when the time is right for them, sooner rather than later and not waiting and suffering like I did. I think we really know when the time is right for us. It's the moment you feel you can no longer face the world, that your couch begins to get a nice deep dent in it from you sitting there at home rather than going out and enjoying life with your family and friends. When your hair takes away the joy from your life, you can take it back. Wigs are a great option and I think there is a cloud over them because they somehow have a bad stigma, bad wigs gave way to that. A good wig can be your best ally in your hair loss struggle, you can still treat your hair loss how ever you choose to, and wear a wig to go out with confidence into the world. I can definitely say I wish I made this choice sooner.
May 2012 I got my Follea wig, and the life I thought I lost, was there waiting for me. For the exception of my parents who I told that I'm wearing a wig, my own family cannot even tell anything is different. The color is very close to my own, as is the length and they just don't notice anything. Nothing, nada, zip, zero, zilch. Not a glance, not a did you do something different? Nothing. I think that's when I realized the super hero powers this wig seemed to have. After that, I began to get more confident in wearing my wig. I do actually want to tell my family about it, but I haven't been able to find the right moment or words, something perhaps like, "Would you like a drink, by the way this is a wig, you've seen me wearing it like 10 times now."
A few weeks ago I reached out to Follea for the possibility to find ways to help them better assist women dealing with hair loss and to to be able to bring resources and information to my community. Information is power, the better informed we feel the less apprehensive we will be to make the leap to wearing hair. Plus I have been wanting to get a longer wig (gonna wear a wig might as well have the option to have my long hair days right?) for quite sometime now, so I set a date with them to find a long wig and talk about hair. Why Follea? Because they changed my life, they were compassionate and understanding to me and they happened to have that perfect wig that I needed to reclaim my identity.
This past Monday my fiancé and I meet up with the President of Follea, Michael Leigh and a few members of the Follea family. We had lunch, we talked about hair, we talked about my hair loss and my story, we talked about Follea hair and the history of the company and at one point Michael asked what would have made the difference for ME, what would have helped me to make this decision earlier on. The answer is simple, to have had someone before me who embraced WIGS with open arms and began to see it as an enhancement to their lives, rather than a detriment. The network is full of women who wear hair, and while some women wear wigs I think a much greater number bond their hair or use clip in toppers. If you are like me and can't make that leap just yet or that isn't a route you want to take at all, then you might find yourself standing still, watching life pass you by. More information, photos and video about the wiggy life would have been of great help to me, I want to bring that information to anyone who needs it.
In talking with Michael, I found his passion for hair and helping women refreshing, he is a very caring individual and the company has put quite a bit of thought and effort into helping women with Alopecia. They created an entire line of wigs that are specifically for women with little or no hair and they are a company very open to trying to find better ways to create something that may be even better for women like myself with androgenetic alopecia. Things that can make the wig wearing process easier. Love that.
After lunch we headed back to the salon where I tried on several long wigs and found one that seemed perfect. Vicka, the salon manager and head stylist had pulled several wigs in advance and we went through all of them, some with a bit of laughter as I quickly found out, not everyone should be a blond. Some of the blond color wigs made me feel like I should be shouting "Stick em up!" I have an olive complexion and dirty blond colors work fine, but I'll have to leave the platinum blond locks to Lady Gaga. In TIME, I'll venture out into more of a greater color palate for my wig wearing wardrobe, but for now I think keeping closest to my natural hair color will be the best and most comfortable way for me to wear hair. I would be remiss if I didn't mention that the wig try on experience was greatly enhanced by the lovely Geena who is Vicka's assistant who is always quick to lend an honest opinion.. in a good way.
They offered to wash my wig (the one I wore there), so I threw my hair in a pony and we headed to their conference room where we were greeted by gorgeous wigs on gorgeous mannequins.. and we talked some more.I got to see their entire collection of wigs, and I was in wig heaven. Hair, hair everywhere… but in a good way, not like in my bathroom sink. We talked about lots of things, but above all… the bottom line was how can we help more women get where they need to be to have their lives back. I'm on that page, and they are too. Yay!
I returned to the salon after my wig was washed and blown out, my fiancé stayed behind in the other room with Michael. Let me tell ya, a professionally blown out and washed wig is much like when you have your own hair blown out professionally. It's a holy cow, yippy moment when you throw on the same wig you where just wearing a second ago only now it has a completely new life to it. Props to Vicka and Geena, they are AWESOME! If I ever want to have this salon fresh hair for some engagement I'm going to, I'll definitely want to swing by to have them hook this girl up. I don't have the regular salon experience anymore, haven't for quite sometime. I actually have a hair stylist cut my hair in my home, I've had the same lady come to my house twice a year, to cut my withering locks since 2008.
As I was playing with my new blown out locks Michael and my fiancé returned back to the salon. Shortly after rejoining us in the salon, Michael asked if I would be interested in joining the advisory board of Follea and I immediately replied with a YES! I'm thrilled to be able to help with input and insight about women's hair loss and provide information that can ultimately better lead to empowering women.
As if my day with Follea, wasn't awesome enough, lunch, wig trying, salon blown hair, a tour of their collection, getting the opportunity to be on their advisory board… Michael then told me that he wanted to GIVE me that wig I had chosen earlier… the one I was going to actually purchase. The gift of hair! Is their any kind of better gift? I think not. I graciously accepted with much excitement.
I'm so excited and hopeful for what the future holds, and while I used to dread the years ahead, I now see the possibility to help other women in a completely new way. As I wrote to someone the other day… It's been incredibly healing for me to be able to help others know they aren't alone, and while I've been able to share in the heartache, the humor, the support, the friendships, the ins and outs of medications, and the daily grind of hair loss, I haven't actually personally ever been able to help another woman with making that often times necessary decision to wear hair, because I was never able to make that decision for myself. I've made the leap and found solid ground, and it was those before me that made that jump that were my support and inspiration, and I very much want to be that, in this way, for another gal who was where I was just a few months ago.  There is nothing wrong with a wig, period. Nothing, nothing at all, only thing wrong is what we have built up in our minds to BE wrong with it. It's liberating, life changing and I wonder how it is I didn't do it before. The key is information, and demystifying the whole thing, information IS power.
So in typical ME fashion, I have to always complicate matters, and long story short I ended up taking back the long hair wig and exchanging it for a wig on order that will be the exact color of the one I'm wearing only longer. I wasn't completely happy with the color I had chosen. While I was doing the exchange I did decide to buy a lace front wig, which I will also do a write up on. This post is long enough as it is, so I'll continue that one on another day, but the good news is I was able to actually take some video footage that I can share.
So in closing, I want to really thank Follea,(A) Because the wig I bought from them in May gave me my life back (B) For being so open and enthusiastic to want to help women with hair loss and asking me to be on their advisory board (C) For my great day on Monday, they provided me and my fiancé with incredible hospitality and (D) For my new wig on order!
Also, I don't know if I thanked her before so I want to thank her here… Thank you Bonnie! If it wasn't for you I wouldn't have found Follea, a simple email in passing,  has changed my life.
I was born April 1978, I started to watch my life slowly slip away from me in June of 1999 and I was reborn May 2012. I didn't choose hair loss, it chose me. It was, however, my choice to have frequent pity parties to which I was the only attendee
There are several companies producing quality wigs, you have to get out there and find what works best for you. If you are let down by one, try another and another. There is hope ladies, no matter where you are today, no matter what you are faced with or the amount of hair you lost, counted and bagged… there is hope.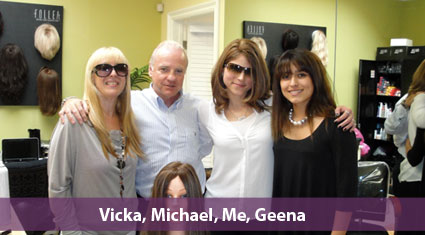 Follea Info:
Website: http://www.follea.com