It has been quite a long time since a treatment has come along that I would entertain trying. That was until I started to hear more about PRP therapy. In my post titled "Is PRP Therapy a Viable Treatment For Women's Hair Loss" I wrote that I was more of a "wait and see person," but I thought… "What the heck?" I mean I really could not find a downside to trying it, and I have been reading really positive things about this treatment. I of course had concerns:  Will it hurt? Will it make my hair fall out more? Will it hurt? Will it hurt? Will it hurt? 🙂  I think the least of my concerns was that it would do nothing at all.  I felt it was definitely worth trying, and that the payoff would potentially greatly improve the quality of my hair and decrease the shedding. At this point of my hair loss life, that is really my goal – just to keep what I have. Early on in my hair loss, probably for the first 5 years, I prayed constantly for ALL my hair to come back. Now I think I could be happy with the hair I have left, if I knew it was going to stick around for awhile.
So the PRP Journey begins. I flew to Tampa, Florida to have this done with Dr. Joseph Greco. The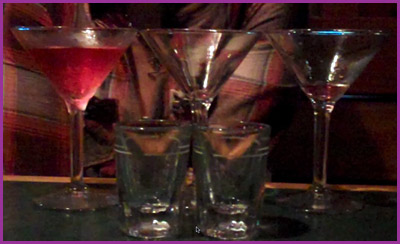 night before my treatment I went out and had a few drinks, not sure that is proper night-before-treatment protocol, but hey, I needed to relax!
The morning of the treatment I awoke quite early and simply couldn't get back to sleep. I had PRP jitters. All my nerves really centered around "pain." How MUCH pain would be involved?
I took a cab over to the doctor's office and waved the driver goodbye, thinking… "wait come back!" I still was having my concerns about whether or not I could go through with it. I scan the office numbers on the glass window doors of the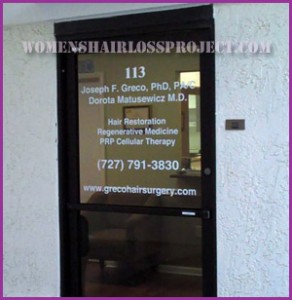 building complex and finally happen upon 113. I walk in and am welcomed by a bubbly blond hair receptionist, soon enough I'm filling out the patient forms. It isn't long before the doctor walks out to greet me. We go into his office where he explains what will be happening, and also how PRP works. For all I know he was explaining the rise and fall of the roman empire. I must admit I felt a little bit like one of the students in Charlie Brown listening to the teacher, and all they can hear is "Wah wah wah wah." I was too anxious to be in a learning mode. I expressed my concerns about PAIN and he reassures me that it really wouldn't be bad at all. I still had my doubts. But, by that time I am fully committed to having this treatment done.
I am taken into the room where the treatment will be done and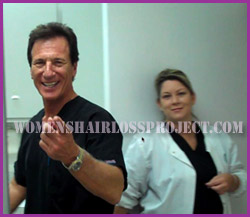 introduced to Dr. Greco's assistant Valerie. Fist step of this process is to have my blood drawn. Now THAT I knew I could deal with. I've had my blood drawn a zillion times. No problemo. Valerie happens to be really good at it, and finds the vein the first try, no pain. I've had people draw my blood where they seem to use me as a pin cushion. But Valerie is no doubt a pro at this.  The blood is drawn, and they then take it into another room where they then spin the heck out of it in a centrifuge to obtain the platelet rich plasma. I sit in the reclined dentist like chair, thinking about, you guessed it… Pain… is this going to hurt?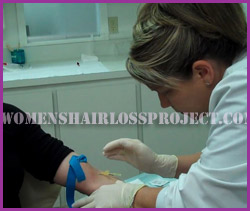 I'm not sure how long the spinning process took, perhaps 15 minutes. Now the numbing process begins. My head is numbed using small injections of lidocane around the perimeter of where the treatment will take place. I forgot to mention that while my hair loss is diffuse all over, the doctor only treated the top portion of my scalp because he stated that there is platelet migration downward. [click to continue…]
{ 37 comments }