When I first started to lose my hair I would try and discuss what what was happening, and every time I was meant with a smack in the face, or what felt like a smack in the face. Since I started off this process with a ton of hair, for many years into my hair loss, I still "Looked" like I had a lot of hair, even though my loss was very real, very profound and taking a tremendous toll on me.

I wanted to be SEEN so badly, and I was dismissed. It was really very hurtful, it shut me down – and it made my already bad situation, worse.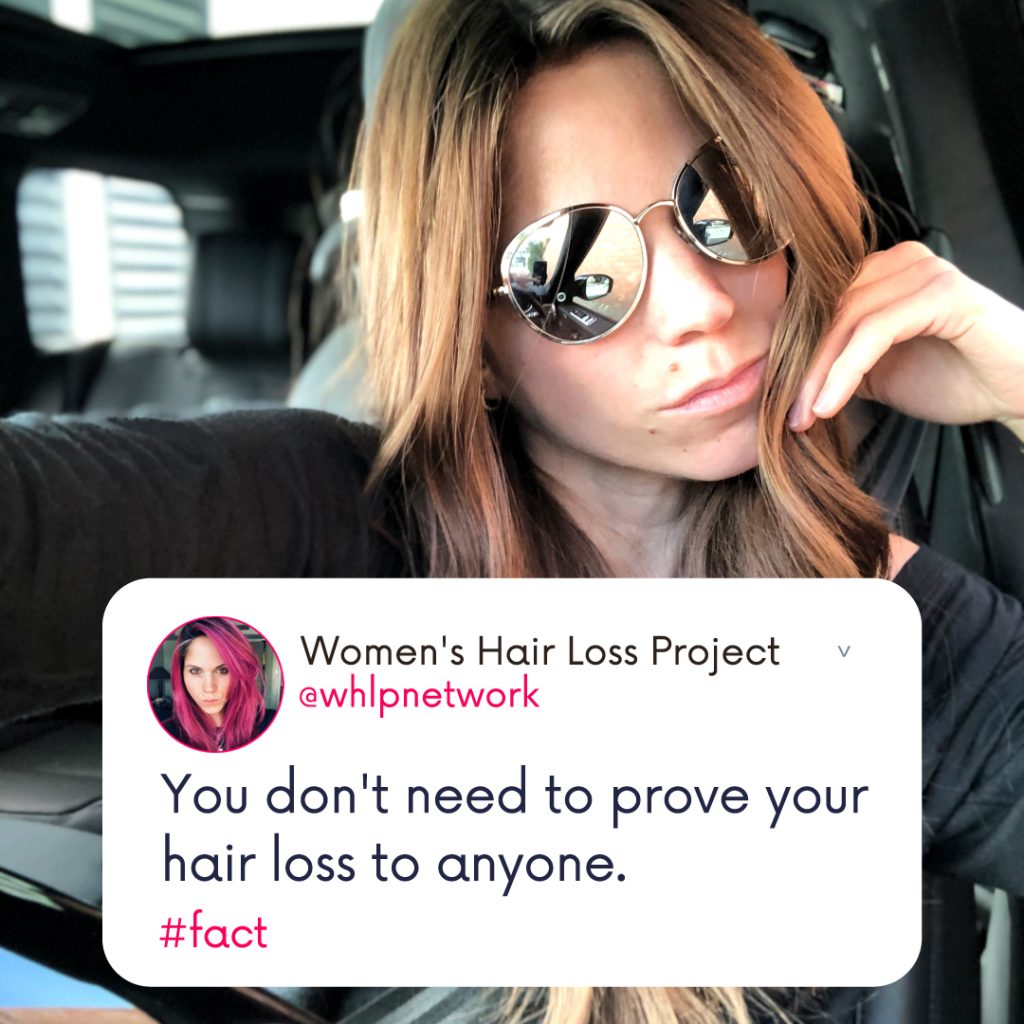 Follow me on Instagram: @whlpnetwork
Please realize, you don't need to prove your hair loss, you don't need another person's validation for what you feel or what you do.
Nobody, and I do mean NOBODY knows you, like you. Nobody knows what your hair was, and nobody has any reference point to compare it to like you do.

The same thing is true for if you want to treat your hair loss, or wear wigs. There is no approval needed by anyone. None. You need to do what is best for you.

You cannot live your life waiting and hoping another person gets it.
[click to continue…]
{ 0 comments }