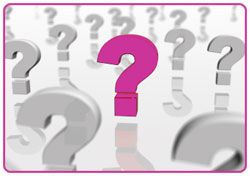 Hi! First of all I want to say that this is a GREAT forum/blog and I give you a lot of credit for starting it, sharing your stories, and wanting to help others. THANK YOU, and I really appreciate all you've done and gone through. Stay strong, continue helping others and you will get through this!
I want to ask you about your thoughts on Spirinolactone, but should provide you some context first. I am 28 years old and started losing my hair around August of 2006. I was under a lot of stress with my job and not taking very good care of myself nutritionally either. So, I started with a family physician and had blood work done. Everything came back fine. She recommended I take a daily multivitamin. She also recommended me to a dermatologist. I finally saw a derm in January of 2007 (it takes FOREVER to get in) and they did some additional blood work and told me to start taking biotin as well as the daily multivitamin. Again everything was "normal" and that was it. In March of 2007 my excessive shedding stopped and my hair felt better again. So I thought the vitamins and biotin were helping and
thought stress had a lot to do with it, too.
THEN, in August of 2007 I started losing a lot of my hair again and am continuing to shed excessively. This time around the hair loss is more noticeable and my scalp is much more noticeable than the first episode. I did just move to a new state, change jobs, sell our house, etc., etc. I thought maybe it was stress again but knew I needed to see a derm to be sure. I live in Winston-Salem, NC and they have an excellent dermatology practice at Wake Forest University School of Medicine and Medical Center. They have doctors that specialize in female hair loss!! So, I finally went early this week (after getting an earlier appointment because of a cancellation). I saw 2 doctors that were fantastic. They spent a lot of time talking through everything and came to the conclusion that it's likely androgenic alopecia. BUT, they had me take every blood test possible in case it's related to low iron, thyroid, etc. I'm still awaiting those test results. They also think some stress could be involved, but when they performed the hair pull test on me it was positive in some areas and not in others, likely female pattern hair loss (androgenic alopecia). I am supposed to start using Rogaine for men and they will prescribe Spirinolactone if all of my blood work comes back "normal."
So, do you know much about this drug? Does anyone else on the site know? Once I have the test results for my blood work, and I do indeed need to take Spironolactone I am supposed to call my doctor and talk to him about all of the side effects, issues, etc. I know that with both Rogaine and Spironolactone that you can not use them if you're trying to get pregnant. I am not at this time, but am married and want to at some point. Also, I'm on Mircette birth control, but have been on birth control since I was 20. Mircette is a low androgenic kind so I'm not worried that it's the culprit to my hair loss.
Thank you again for listening to my story and so many other stories. I do believe that together we all can make a difference for this cause.
******
Hi –
Thank you for writing and for your support kind words about the site, it means a lot to me! Forgive me for being redundant, but before I answer any question for anyone I really like to make it clear I am NOT a doctor and I cannot give medical advice, but I do have an opinion and a lot of personal experience with hair loss. I don't want to sound like a broken record but it is important I make that clear for anyone who may not know and reads my answers.
Okay…
The first thing that caught my eye about your email, was the second to last paragraph where you mentioned that you were on Mircette since you were 20. The fact that you have been on it for about 7 years prior to experiencing hair loss sort of makes me think that perhaps your feelings are right that it wouldn't be the culprit of your hair loss, having said that I don't think you should rule it out completely as a contributing factor. What did your doctors say about it? Some drugs can lower the effectiveness of oral contraceptives, do you take any other prescriptions? My idea behind that is, if you start taking a medication that can possibly lower the effectiveness of the oral contraceptive then would similar to having stopped the pill… this is just speculation, but everyone on this blog probably already has read that stopping the pill can cause shedding (telogen effluvium) or kick in androgenetic alopecia in those women who are genetically susceptible. But that is just a theory.
Everytime I see "Birth Control and Hair Loss" anywhere red flags start popping up all over the place. I haven't really heard from anyone about long term birth control and then having hair loss. For myself, after having hair loss from stopping Loestrin a doctor put me on a more "hair friendly" pill, orthotricylen. I've been on that for about 8 years now, and my concern for myself is that since the last 2 years my hair loss has sky rocketed and the shedding has been non-stop, is that my body some how adapted, adjusted, or gotten used to the pill and is no longer working on my body in the same manner it had the years prior. I don't know if this is true, I don't know if you can "build up a tolerance" to birth control and as such have your hormones freak out. That is my own concern on my hair loss situation, and I'm going to talk to a doctor about that. I'll let you all you girls know what I find out.
But moving on from that, stress can cause hair loss, but my understanding is that is has to be severe severe stress, the type involved with dealing with a death or trauma from an injury. But I think everyone processes things differently and for some women maybe they could evoke enough stress in their life from job and family that it may be possible. I tend to think not, but again everyone is different.
There is something called chronic telogen effluvium (shedding) that can be caused by a variety of factors. Among the common causes are high fevers, childbirth, severe infections, severe chronic illness, severe psychological stress, major surgery or illnesses, over or under active thyroid gland, crash diets with inadequate protein, and a variety of medications. Most hair loss from medications is this type and causes include retinoids, beta blockers, calcium channel blockers, antidepressants, and NSAIDS (including ibuprofen). There isn't any treatment from chronic telogen effluvium just bloodwork to rule out the obvious and not so obvious possible causes. But your doctor can distinguish between chronic telogen effluvium and androgenetic alopecia. They are able to tell by assessing the hair follicles whether or not you are experiencing miniturization.
I'm glad you saw some knowledgeable physicians that deal with female hair loss. I'm very happy to hear they didn't fluff you off and say it was just "stress." After hearing your medical history and story, they would know best.
Spironolactone is commonly prescribed as a treatment for women's hair loss. From what I've read it is a mild anti-androgen. It's real use is as a blood pressure pill and diuretic, but somewhere along the way someone took note of it's anti-androgenic properties. So on the upside you'll never be bloated again 🙂 I'm just joking, but it does diuretic properties as a lot of blood pressure pills do. The side effects listed in the PDR:
—-More common side effects may include:

Abdominal cramps, breast development in males, change in potassium levels (leading to such symptoms as dry mouth, excessive thirst, weak or irregular heartbeat, and muscle pain or cramps), deepening of voice, diarrhea, drowsiness, excessive hairiness, fever, headache, hives, irregular menstruation, kidney problems, lack of coordination, lethargy, liver problems, mental confusion, postmenopausal bleeding, severe allergic reaction, sexual dysfunction, skin eruptions, stomach bleeding, stomach inflammation, ulcers, vomiting
———
Those don't sound pleasant, but what side effect list does? I can tell you I've been been on Aldactone (the brand name of spironolactone) for 8 years now. 200 mg is my dosage. I started at 100mg and then it was raised around 2003 to 200mg. To my knowledge the only thing I noticed is that if I didn't have enough salt in my diet I would get a little light headed, but a pickle would clear that right up. I was also warned not to eat foods containing high potassium, not sure I faithfully adhered to that one completely over the years. I recently noticed Spinach has an enormous amount of potassium, a few years back I ate spinach like it was going out of style. Really that is all I am consciously aware of as far as a side effect, there could be other stuff happening that I cannot see. That goes right back to when I talk about my regrets about my hair loss.
Why did I make the decisions I did to treat my hair loss with aldactone and orthotricyclen? I did it knowing that medications for long term may have adverse effects, but I wanted to have quality in my life, happiness. I couldn't have that at 21 with chronic hair loss, and my worst fear… no hair. So I thought that to give my self the best chance at happiness I should try and treat it with whatever I could. Be proactive. That included trying finasteride (propecia) and Rogaine in the first year. I no longer take those.
Everyone has to think hard about what they want. Why regrets, why now? Because my hair loss has advanced so rapidly the last 2 years I feel I get no benefit from the medications and all the downside. So that makes me feel horrible and trapped. But perhaps I am being unfair to the treatments, I do have another factor that could have caused the recent increase in hair loss and that is the medication Synthroid. I have appointments with several doctors to try and figure out if my recent increase in dosage this last May and last Feb. were the real culprit in the increase in shedding. I also wish I had waited longer at the age of 21 before taking the aldactone and orthotricyclen to see if my body could have fixed itself on it's own. I will never know now.
You mentioned Rogaine, I don't know if you plan on taking it, but if it were me I would try one thing at a time. That way you know what is working, you can always add the other treatment later for added benefit.
You mentioned children, That is something to think about since you cannot be on these medications when you are pregnant, or trying to conceive. Think about a few years down the road, if you have success with the treatments and have to stop them during the time you are pregnant you may lose all the benefits you received from them, and your hair could shed. Although, I always held a personal idea close to my heart that would get me by, which is that perhaps the increase in estrogen while pregnant could carry me through and spare me excessive hair loss due to stopping the medications, then I could always get right back on after I had a baby. I have no basis for that idea, it's just a theory I kept in mind so that I would be able to think I could have children, get off the meds and not lose my hair overnight.
I hope that shed some light and addressed your questions and concerns. You wrote, "I do believe that together we all can make a difference for this cause." You are making a difference, by sharing your story you are helping another woman who may be experiencing the same thing as you. You let other women know they are not alone, and that is so important. It's therapeutic to share, wouldn't you agree? I can't cure hair loss, I wish I could but with my words I hope I am able to help some women through a very difficult time. I go on and on sometimes in my writing because I try and point out everything I wish had been pointed out to me at the beginning.
Please keep us updated with the results of your bloodwork and what you decide to do.
~Y