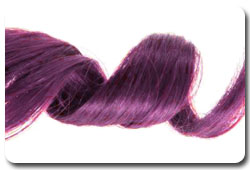 Seeing so many women walking around with hair loss is agonizing. I just want to run up to them all and give them a big hug, let them know that I know exactly how they are feeling about their hair. I notice all the little things that probably no one else does, the frequent touching to the head, eyes down, general display of uneasiness. I look at all those women, and I see myself. Do they see me? I do those same things as well. I wrote a past post talking about the high prevalence of hair loss in women today, called "Hair Loss, Hair Loss Everywhere – What's In The Water?"
Shouldn't there be a universal sign all women hair loss sufferer's should have to acknowledge from afar that we are one of the same. I feel like jumping up and down and waving my hands in frustration that there is so little women's hair loss awareness. It is a life upsetting disorder, it has robbed me of being the person I really am. Feeling self conscious has thrust me into the gates my home and made me a prisoner for years. I am working on improving that, improving my situation, improving my life. Realizing I am more than my hair and if other people judge me because it, then shame on them.
How do we create more women's hair loss awareness? It's hardly ever taken serious by the media, it is frequently not taken serious by doctors. Several of the doctors I visited early on in my hair loss either brushed me off saying that they didn't see any hair loss or stating that it was probably "just" telogen effluvium that would stop on it's own. Hello doc, that was 8 years ago. Where has the bedside manner of physicians gone? When they do tell you it's androgenetic alopecia (female pattern hair loss) they frequently like to allay any of your fears by letting you know "hair loss isn't going to kill you." Maybe not, but it has killed a part of me, a part of me I haven't seen or known for the last 8 years. I have made myself sick over this, and it has caused tremendous feelings of hopelessness and despair.
So I guess that'll be my universal sign to other women suffering with hair loss, I'll jump up and down like a crazed lunatic, flailing my hands wildly above my head, at least that would make you smile 🙂