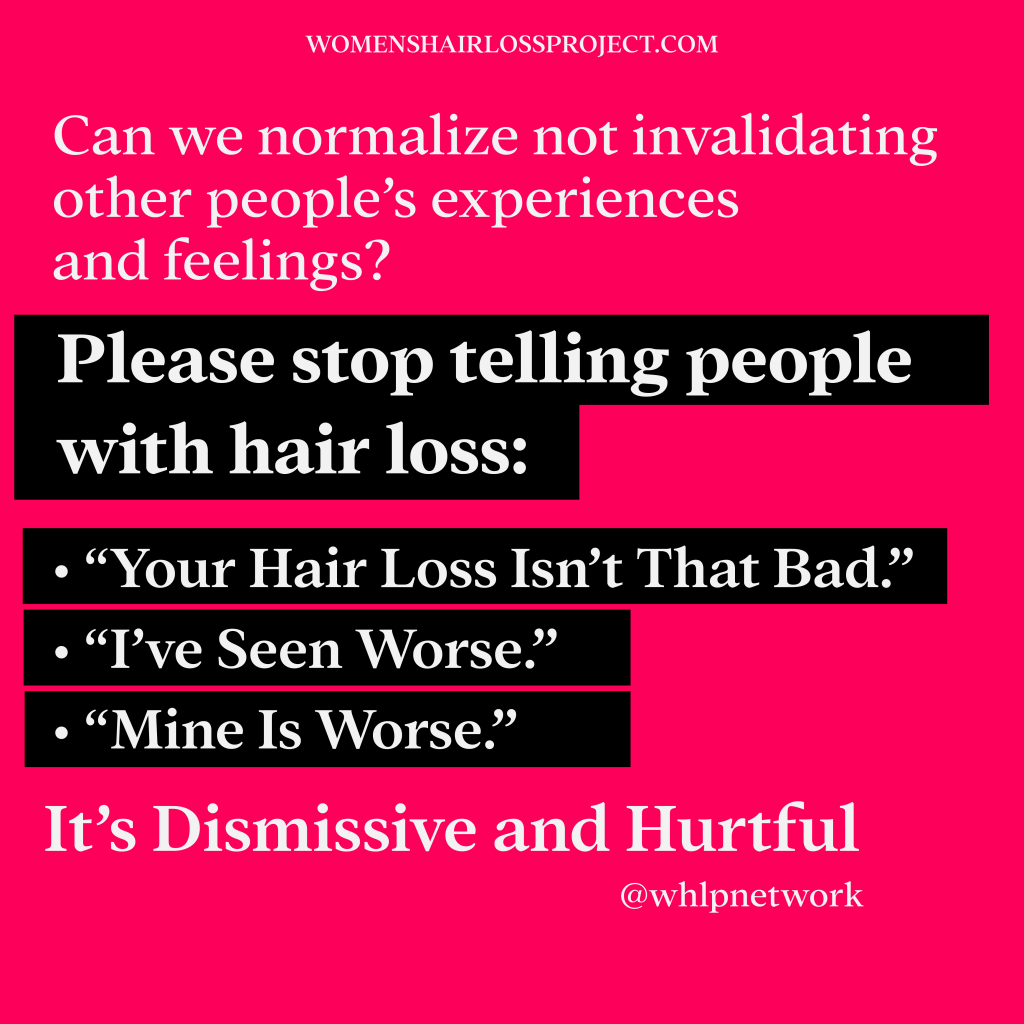 If someone has taken the time to share about their hair loss, or post about it online, please don't dismiss what they are going through.
Comments such has:
"Your Hair Loss Isn't That Bad," or
"I've Seen Worse," or
"Mine is Worse"
Are dismissive and hurtful, to the majority of people on the receiving end. I'm sure there are exceptions to the rule, but to myself and MANY other women comments like these are dismissive and diminish our own suffering we have had to contend with, with our hair loss. To those that have moved on to another acceptance point in their journey, it can also be potentially quite triggering to a regressive state of a time when they experienced more pain in dealing with their hair loss.
The struggle is already real for many women with hair loss, no need to add to it.
Time and time again, I see women feel like they have to PROVE their hair loss. No one is claiming hair loss for the fun of it, no proof is required.
You do not need to prove your hair loss to anyone, however much you may feel you need to, for that understanding and validation – this is true for friends, family, and online.
[click to continue…]
{ 0 comments }