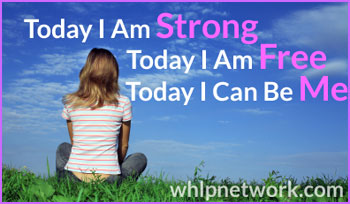 A few weeks ago I put up a few photos of my new wig and then a short while after that I took them down for various reasons, one of which a family member had emailed me a link to my own site (this one) discussing an article I had written years ago and that "I" should check it out. I felt panicked that with the photos of myself on the site that this person would for sure, instantly, make the connection and realize this was my site, so I quickly pulled the pictures down offline. A lot of women where emailing me because they wanted to see the photos that everyone was referring to so I then put together a private gallery and emailed the link out to several women. Well, I've since come clean to the family member who I was concerned about and I want to share some more photos and video with everyone so that women can get a better idea of how the wig sits on my head and also those photos that where once in the private gallery are included in the video as well. So my apologies to those who have already seen them, that part will be a repeat for you.
I made a short video clip yesterday on my iPhone pulling back my wig from ear to ear to show where it sits on my head, it is shaky awful camera work, plus I was trying to use an icon to conceal my face and the whole thing is a bit of a mess, but you'll still get the idea. In addition to that I just realized when I viewed the thing that just quickly throwing everything in iMovie without setting start and end points on the still images results in having the top of my head cut off in several pics, I should have been more careful but oh well… next time. When I pull the wig straight back in the video you'll see my degraded hairline and then where the wig is sharply is defined. I would never wear it pulled back that tight, no reason to. Depending on if my hair and the wig is on a fresh wash, will definite how much I can get away with. In the images where I have all the front pulled into a tiny clip on my head, I had washed the wig the night before and then blow dried my own hair with product (at the hairline) to make it as thick as possible. I can only pull off that style if all those conditions are met, otherwise I just wear it in a side clip or straight down.
I definitely think I'm washing my wig way too much, but I can't help it, I like the way it responds better when it's washed and also I just love my hair smelling like yummy shampoo, it provides me with a much better "real hair" experience. So I'm probably shortening the life of the wig, and I fully accept the consequences. Que sera sera 🙂
Today I am Strong
Today I am Free
Today I CAN be ME
Here's the video and turn your speakers on so it isn't too weird watching this mishmosh video collage LOL!
I believe in the power of hope, I believe in the power of change, I just think we need to do a bit more than hope to change.

— WHLP (@whlpnetwork) July 4, 2012