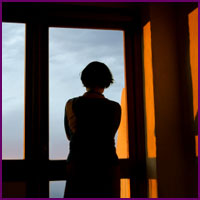 I would like to share with you a story written by a woman named Melba who has been with The Women's Hair Loss Project since last October. Before I share her story, I'd like to talk a little about hair transplants and my thoughts on women being candidates for this procedure. I have written in the past that I am not particularly a fan of hair transplantation in women. The reason for this being the common diffuse pattern of hair loss prevalent among many women who experience thinning hair. I am not a physician and everything I write is simply my opinion based on my own hair loss and that of all the images I have seen published by the members of The Women's Hair Loss Project Network, along with the many stories I have received from women who had less than favorable outcomes from hair restoration surgery.
In a hair transplant procedure a strip of hair is removed from the back of the head and the follicles are implanted into the thinning areas. For men this usually works out great because the area in the back of the head is usually DHT resistant, which is why even in the baldest male, he will usually maintain that rim of hair around the bottom portion of his scalp. In many women with female pattern hair loss, the hair falls from all over the scalp in a more diffuse pattern. I say pattern, but it is really a lack of pattern, it is just from here and there and everywhere. For myself I lose hair from the top, both sides and also the back of the head (top and bottom) and my hair has fallen this way for the last 9 years. So I know I make a very poor candidate for a hair transplant procedure since any hair moved could potentially just fall out the next day. Many of the 1400+ members of The Women's Hair Loss Project Network have the same type of hair loss as myself, so it seems this is more the norm for female androgenetic alopecia than an occasional occurence.
Having said all that, I have to ask, how can a woman with diffuse female pattern hair loss be a candidate for surgical hair restoration? I simply cannot wrap my mind around that, yet there are some physicans who believe that hair transplantation is a viable option for women with this type of hair loss. 
In my opinion there are some instances where I can see a woman potentially being a candidate for hair transplant surgery. A woman with:
-Traction alopecia
-An extremely high hairline who wishes to lower it and has no other hair loss
-Male pattern type of hair loss
-Stable hair loss (10-15+ years) only losing hair at the temples, partline or hairline with a very strong stable donor area
-A burn victim
-A woman who had a facelift and her hairline got pushed back but otherwise has no hair loss.
I'm sure there are other instances where a woman could be a candidate, but I simply cannot be convinced that a woman with diffuse female pattern hair loss, resulting in a unstable donor area,  would be a candidate. Also I think the age of the patient needs to be considered. I know of females in their 20s who were transplanted, having only been losing their hair for less than 5 years, I am simply perplexed by this since sometimes women begin losing hair only at the temples or partline, then it moves further to the back of the head and becomes a diffuse situation after living with hair loss for quite sometime. There are too many unknown variables in female hair loss, such as how to successfully treat it, that I think extreme caution needs to be exercised when a woman is considering undergoing a hair transplant procedure.
Since I have never had a hair transplant myself, I think it is important to share this first hand account of one woman's hair transplant story. I'd like to thank Melba for sharing her story with us so that other women would not have to go through what she did.
I had a hair transplant about 2 1/2 years ago. I didn't want my hair loss to be noticeable so I decided to fill in top area where thinning was evident. I went to a reputable doc and told him I did not want him to touch my hairline even though it was already higher than before. I did not want to look like a doll with plucks of hair coming out of scalp.

By the second or third day I noticed I had hair follicles that were transplanted falling out. I put them in a ziploc back and took to doc on my next visit. He said this was normal and threw them away. I thought to my self, "How many hundreds of dollars just went to the garbage?" "Why didn't he put them back in?"

I was told everything looked good and to use rogaine. I was sold a little bottle of dark dust to powder into my scalp to cover exposed areas. This helped but needed to be reapplied every day. Can't remember exact time frame, but I only noticed new growth of a few strands of hair. I was so unsatissfied that I never went back to doc.

Today I have less hair, even in area of transplant, and only have a few strands that grew on right side. If all my hair were to fall out, these new hairs would be worthless. I figured one transplant should show some difference, but mine did not. I was not going to try this again even if it was for free. My scalp itched for a very long time and is still quite sensitive. My hair dresser told me I should not have done this because she feels this causes too much stress to scalp.
I have written back and forth with Melba today and she wrote to me "What we don't know is if the transplant accellerated my hair loss. After the surgery my scalp (top) has remained very sensitive. I also had a few of the transplanted follicles fall. I don't know if that is normal. I have no hair to show for it, and would never do it again, even it he were to offer to do the surgery for free. That's what I'd like for the ladies to know. This is not guaranteed and could cause more harm. That wonderful warnings paper I signed, given to me after they gave me a pill to drink so I could stay calm, did mention a list of things that could go wrong. I truly believe my scalp went into shock. The only hairs that grew were two tiny sections, with probably a few strands on opposite sides of my head."
Melba went to one of the best, most repected hair transplant surgeons in the field and still had a very poor outcome. So please exercise caution when considering this as your form of treatment or solution to your hair loss.
Again, thank you Melba for sharing your hair transplant experience with us.