Dealing with hair loss is hard. I don't personally know anyone that was able to wave it off as though they got a paper cut and went on with their life the next day.
I think we are all unique and deal with, and process things differently.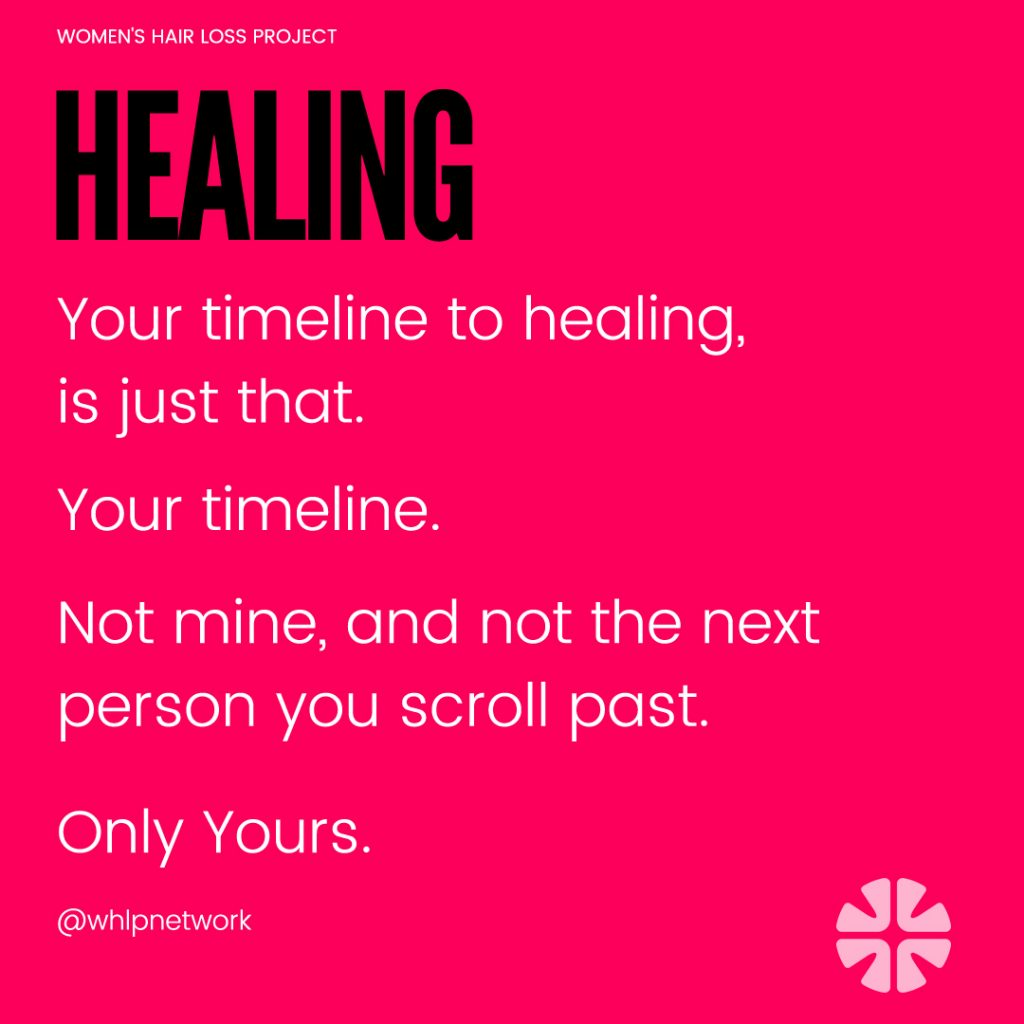 Over the last 13+ years I have been able to observe that some people are able to rapidly move forward through their hair loss acceptance journey, whether or not that included wearing hair, treatment, shaving their head, or nothing at all.
Others, move slower, much slower.
It's not a race, be patient and kind to yourself. I believe I was on the much slower front in moving forward through all this.
By the time I had started my site in 2007 I had already been dealing with hair loss for 9 years. It wasn't for another 5 years after that, that I let in the possibility of another way of being, the idea of wigs, the idea that I could live with hair loss. The idea that I could have a life despite my hair progressively falling out, something I actually never thought was possible.
I could smile again, laugh again, and have happiness, even while being a woman with hair loss. It was possible, but that way of being, didn't unveil itself to me until I was ready.
I used to think something was wrong with me, because I was running a Women's Hair loss Support Network, and watching women come and go and thrive, and some moved SO FAST through this – and I couldn't, I thought I was beyond hope.
I could connect women with hair loss, I could connect with women dealing with hair loss – shared emotions – but I couldn't help myself move forward. It was difficult.
I write and post to show it's possible, for no other reason. So that another woman can have hope, the hope I didn't have for a very long time. The hope I struggled to find.
While perhaps my situation isn't everyone's ideal, progressive hair loss (female pattern baldness), shaved back short cut, beanie caps, wearing wigs, it's really just the norm for me, not a disability or a liability, it's just me.
Healing is on your own time schedule, not mine, and not the next person you scroll past.
Sending Much Love To All!
XOXO
~Y