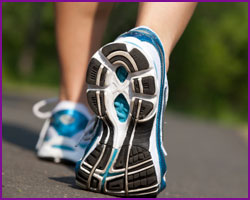 One of the questions I see the most on the forums is the issue of working out in a bonded lace system. I was planning to do a series of tests to put my system through the straits since getting it in July but life and my recruiting obligations got in the way. However, I have my full time post-grad job lined up and have been putting some serious work into working out since December 22nd. I'm planning to write a series of posts about taking my lace system through different workouts for informational purposes.
First System: Reprieve Integration. The Reprieve Integration sits on top of your own bio hair-there are tabs around the edge of the system through which your bio hair is looped to "tie" the system to the top of your head. This can only be done by a trained technician on the system. I don't know what the base material is…it almost felt like a hard plastic-y mesh of sorts? I used to work out in this system last year and had a lot of trouble because it gets SO HOT that I could not bear to work out for more than 30 to 35 minutes. I think I hit 45 minutes max. Sweat head also affected me in close spaces…I really think it's having all the bio hair underneath it. The plus side is that I was never concerned about the system coming off-it is "taped" but the tape doesn't sit against your sweating scalp, they hold together the looped hair that binds the system to your head.
Lace Systems: I wear a silk top with all lace, no poly. The silk top panel is 4 x 4. I sweat through the lace except at the point of the silk top panel. I have not had any issue of the system being too hot on my head in any situation and I only start to "notice" it on my head if I go 11/12+ days without re-bonding.
I re-bonded my lace system last Thursday. Here are the workouts I've done to date (I've worked out every day).
60 Minutes Uphill Walk on the Treadmill: I walk at 3.6 mph on uphill inclines ranging from 2 to 10%. That means 3 minutes at 2%, 3 minutes at 3%, 3 minutes at 4% etc. until I hit 30 minutes having done 3 minutes at 10%. Then I start all over again. I cover 3.6 miles in an hour. I know the "rate" sounds low but it is pretty strenuous because of the steep inclines.
60 Minutes Elliptical Trainer: I use the really hard Precor ones that don't let you use your weight to complete a full stride (the newest models). 60 minutes, 5.2 miles covered.
20/20/20: 20 minutes running at 5.5 mph, 20 minutes walking uphill at 3.7 mph at 5% incline and 20 minutes on the stair mill (which is a beast).
I have tied something around my head for 3 workouts and then not tied anything for 2 workouts. My hair is still securely bonded and could not be yanked off without scalping me. I will do one more workout tomorrow morning and then re-bond it tomorrow night. That means I won't workout again till Friday night.
When I go back to school I will be adding an hour of Zumba at night, so I'll update on what 2 hours of exercise a day is like. But 60 minutes of strenuous, sweaty exercise a day? No problem.
Just as a note, I sprayed Jorgen Renew and Jorgen Bioenzyme on my scalp prior to the last bond (still using the same tape). Not sure if these are making a difference but I am having a great bond! Jorgen Renew I will say upfront may not necessarily be worth the expenditure because it seems to be primarily witch hazel, but it FEELS amazing when you spray it on because of the mint extracts. I wonder if Jorgen Bioenzyme might be the product that's making the difference in spite of this heavy workout schedule?
Visit MalloryT on The Network: http://community.womenshairlossproject.com/MalloryT/