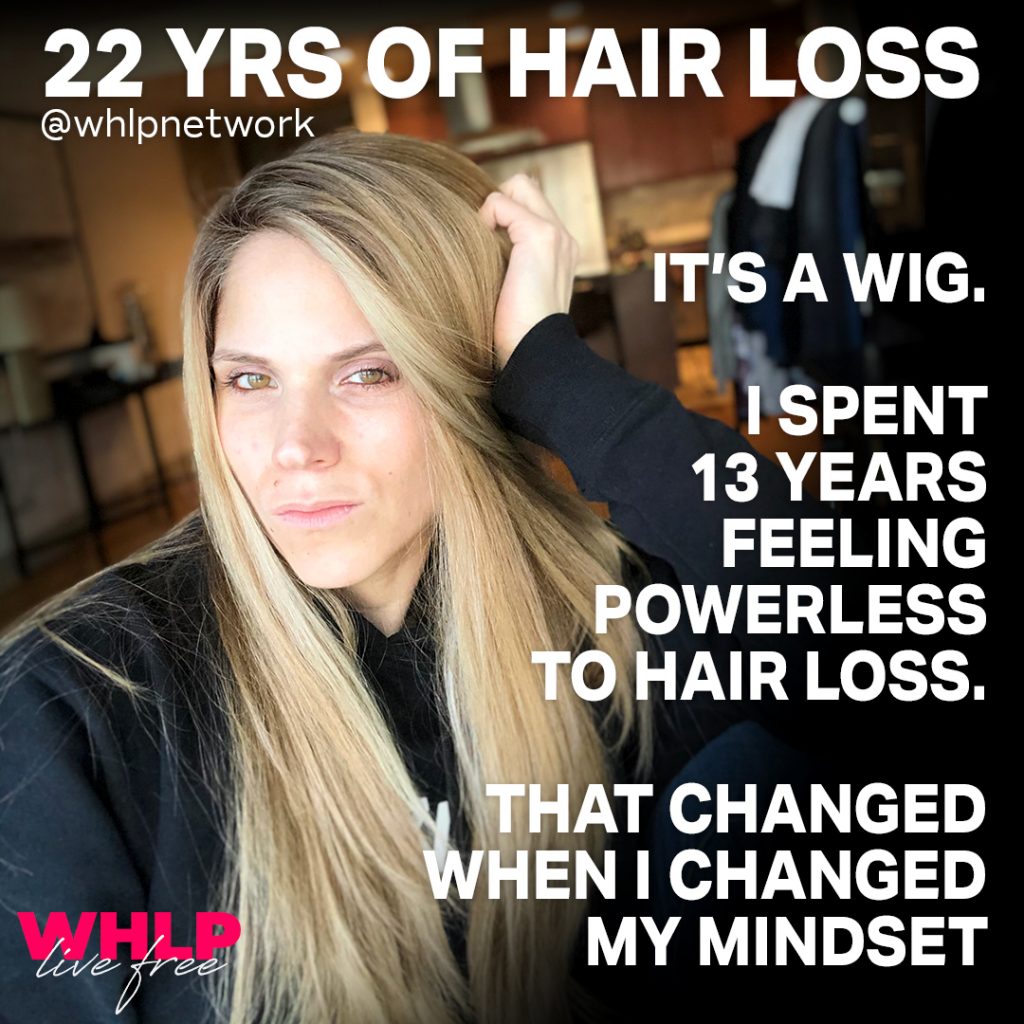 I have…
22 Years of Hair Loss
5 Unsuccessful Treatments
8 Years Feeling Alone ( Started The Women's Hair Loss Project in 2007)
13 Years Spent Feeling Helpless/ Powerless
12 Years of PRP
9 Years of Wearings Wigs
9 Years of a Shaved Back Hair Cut
And a partridge in a pear tree…..
I wish I had the exact formula to provide everyone, that one recipe to get you to feeling better, moving forward – closer to acceptance, but the one thing I do know as well as knowing my hair is not coming back, is that everyone is so different. We all process very differently, we all need to do and try things differently, and sometimes one of those things is actually doing nothing.
I mean that in a passive and active sense. Passively doing nothing, as in we cannot AT THIS TIME make a move, and ACTIVELY doing nothing, meaning we decided, we aren't going to do anything for our hair loss and that works just fine.
There are zero hard and fast rules when it comes to dealing with, living and treating hair loss.
What I can share is my story, what I can share is my hair loss life only improved when I let go of previous conceived notions, of what should and should not be, of what I could and could not accept. It took me 13 years, but I reached a place in 2012 where doing nothing ( as in not trying wigs) was more painful than the alternative.
I HAD TO TRY.
It was a choice and also it wasn't, meaning my body, my mind – my entire being could no longer take it – so it broke enough (didn't know there was more to break) to give it a shot.
That was what I needed to get me moving forward. That was what I needed to see I could live a life with hair loss. That was what I needed to get myself back.
This isn't the path for everyone, and wigs definitely aren't for everyone – but living with hair loss does require a willingness to change our mindset. A willingness to accept things will be different. A willingness to adapt and make whatever changes you need to in your life to make that work.
Things aren't perfect, I didn't blindly love my wig life/ hair loss every single day of the last 9 years, but things NEVER returned to feeling hopeless, or helpless, or powerless. I knew I had options, I found a strength I didn't know I had – and with that I knew I would be okay. I was someone who was extremely inflexible in my thoughts and willingness to adapt. I would see women join my site, learn about bonding and off they went… living their life. I sat paralyzed in action despite running a women's hair loss site and community.
It took me the time it took me. So if you aren't there yet, know it takes the time it takes – but give yourself a fair shot. Allow in the possibility that life can continue with hair loss, you CAN be okay even if your hair loss doesn't improve in the way you want.

Having hope is important. I know "hope is not a strategy" but it certainly is a currency I've tapped into for many years to get me through.
Sending Much Love To All!
XOXO
~Y