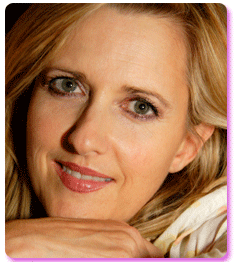 Hi, I started to lose hair about when I was 46. It freaked me out as one of my aunts wore a wig and my grandmother had very little hair. I went to a medical hair loss clinic and they said I had genetic hair loss and recommended hair transplants. I asked about taking finasteride (Propecia), which I had read helped men with hair loss and the doctor said no, it was not available to women. His assistant, however, said (when the doctor was out of the room) that they won't give it to women due to pregnancy problems. I said I was menopausal and highly unlikely to have kids, but it was a no
go.
So I went looking for Hair Loss books and read as much as I could and found out that taking Saw Palmetto worked just as well as Propecia and without any side effects. It does the same stuff and can be enhanced with the use of a couple of other herbs. So I've been taking it ever since and my hair loss has really slowed down . I've stopped a couple of times and the hair loss increased – so I know it is working for me.
I take 160mg (standardized to contain 85-95% fatty acids and sterols) twice a day. I also take 300 mg of Biotin twice a day and that also seems to help. Both are available from a health food store and come in many brands. I take the cheapest Saw Palmetto. These supplements are often found in the section about men's prostate health as they work for that too. Propecia was designed for prostate health and was then found, by accident, to also bring back hair growth lost within 2 years.It works on the androgen cycle which causes male hair loss and may also cause female hair loss. I don't see a lot of research into female hair loss out there which is foolish as many of my female post menopausal friends are experiencing some hair loss now.
Perhaps this info might help someone else…
Karen
*************************
Dear Karen,
Welcome to the site and thank you for sharing your hair loss treatment regimen that you've experienced success with. I often hear women say they taken biotin for their hair loss but I never really tried it myself. I do think I'm going to go to the vitamin store tomorrow and get myself a bottle. I looked it up on wikipedia and it stated that its uses are for "hair problems, cradle cap (seborrheic dermatitis), and diabetes." Under hair problems it says, " [click to continue…]
{ 41 comments }