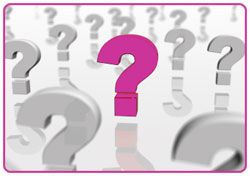 Hi! First of all I want to say that this is a GREAT forum/blog and I give you a lot of credit for starting it, sharing your stories, and wanting to help others. THANK YOU, and I really appreciate all you've done and gone through. Stay strong, continue helping others and you will get through this!
I want to ask you about your thoughts on Spirinolactone, but should provide you some context first. I am 28 years old and started losing my hair around August of 2006. I was under a lot of stress with my job and not taking very good care of myself nutritionally either. So, I started with a family physician and had blood work done. Everything came back fine. She recommended I take a daily multivitamin. She also recommended me to a dermatologist. I finally saw a derm in January of 2007 (it takes FOREVER to get in) and they did some additional blood work and told me to start taking biotin as well as the daily multivitamin. Again everything was "normal" and that was it. In March of 2007 my excessive shedding stopped and my hair felt better again. So I thought the vitamins and biotin were helping and
thought stress had a lot to do with it, too.
THEN, in August of 2007 I started losing a lot of my hair again and am continuing to shed excessively. This time around the hair loss is more noticeable and my scalp is much more noticeable than the first episode. I did just move to a new state, change jobs, sell our house, etc., etc. I thought maybe it was stress again but knew I needed to see a derm to be sure. I live in Winston-Salem, NC and they have an excellent dermatology practice at Wake Forest University School of Medicine and Medical Center. They have doctors that specialize in female hair loss!! So, I finally went early this week (after getting an earlier appointment because of a cancellation). I saw 2 doctors that were fantastic. They spent a lot of time talking through everything and came to the conclusion that it's likely androgenic alopecia. BUT, they had me take every blood test possible in case it's related to low iron, thyroid, etc. I'm still awaiting those test results. They also think some stress could be involved, but when they performed the hair pull test on me it was positive in some areas and not in others, likely female pattern hair loss (androgenic alopecia). I am supposed to start using Rogaine for men and they will prescribe Spirinolactone if all of my blood work comes back "normal."
So, do you know much about this drug? Does anyone else on the site know? [click to continue…]
{ 228 comments }