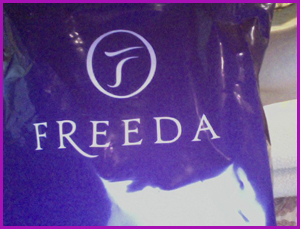 This is so emotional that I am crying as I type this out. I don't know any better way to sort through my feelings than just writing it all down.
Hummm.. where do I start? Well, I recently turned 34 and after living with androgenetic alopecia for 13 years, I decided to look into the mirror and say to myself, "When? If not now, when?" That question I posed to myself was in relation to asking myself how many more years of my life will I spend not being able to be who I really want to be, portray myself how I want to portray myself and to just feel comfortable in my own skin. How many more years will I play musical chairs at the dinner table to avoid the brightest overhead lightening or run past my reflection wherever it may appear? How many more years will I shutter at the sight of myself in a public bathroom mirror or think how much better I would look WITH more hair?  More hair, the old hair, the old me… so far gone it's hard to remember that person, it's hard to remember what it is like to really have hair. How many more years will I sacrifice to "just getting by?" I have lost way more than 3/4 of the hair I started with and I have been just working with what I have, albeit still being able to pull off a thin hair gal look most of the time. I think most people probably just think I have thin hair naturally, or at least I hope that is the image I give off.
I've just grown to accept the thin sorry wisps of hair that crown my head, all while the hairs continue to say adios to me throughout the day, falling here, there and everywhere.  What am I afraid of? What do I have to loose to just move forward and make the leap into wearing hair? Ultimately, for me, the holy grail has always been to wear bonded hair, which I would remove weekly for cleanup and reattachment. But, I'm way too much of a scaredy cat to just make that happen immediately, so I decided to get my feet wet first by trying to work with some human hair wigs. Wigs, oh my god! The whole thing is so confusing, this cap, that cap, lace, no lace, glueless lace, mono, multi-directional, clips, combs, velcro… time for some wine.
I don't know ANYTHING about wigs at all. I know company names.. Fora, Follea, Freeda.  They all offer European human hair wigs. Where to start? Well I decided to start with the most accessible and cheapest, since I bought a discontinued wig… Freeda. Bonus, they ship next day, score! After all, I have suffered 13 long years why wait for standard mail right?   Freeda has a whole section of discontinued wigs that are as low as $399 and many of them are at the $789 price point. So the other day I poured through all the pictures and picked two I thought might work well.
Wig # 1: $499
Wig # 2: $789
Yesterday I sat waiting by the door like a child on Christmas morning, anxiously awaiting the gift of hair that was to be delivered by the magic hair man… UPS.   The doorbell rang around 4pm and I practically trampled over my dog to beat him to the door. I gave the UPS man some version of a signature on his little electronic device thingy and ran back to the kitchen to locate the nearest knife.  That darn frigging box was like Fort Knox. Kudos to UPS for some high quality boxes that are impossible to open when you are frantic to get to your HAIR!  Finally after much effort I got the box open and pulled out 2 pretty purple bags with the logo Freeda elegantly typed across it. Freeda sounds a lot like "freedom" to me, so it must be a good sign. Lord knows I want to be free from being a slave to my hair loss and letting it run me instead of me running it.
Out comes wig # 1 – Cue the music of some disappointing moment. Honestly this first wig wasn't natural and looked wiggy to my eyes. The part line was way too tight and I don't know if it was the short style or what, but that thing just was not working for me. That wig is definitely going back tomorrow under their 3 day return policy.
Out comes wig # 2 – Gorgeous, beautiful stunning hair. Hair that is the same weight and texture that I used to have once upon a time. It felt nice to hold, swing it and run my hands through it…. soooo soft. I ran up stairs and instantly flung that thing on and tried to work it every which way to get the most natural look for it. If it wasn't for the fact that the hairline is seemingly unnaturally tightly knotted, that wig would be PERFECT. That super tightly knotted hair line makes it a wig giveaway for a keen eye.  Right behind the hairline, it has a great part. Very natural.  I pulled out about 1/8 inch of my hairline and started to try and blend my hairline with the wig. It wasn't half bad. I felt good, I felt happy. I looked at it in all kinds of lighting and honestly this wig is almost flawless, except for that thing I mentioned.
I worked it into a hairstyle I thought was passable, with the right side rolled into my own hair, twisted and pulled to the back, fastened with a clip. Pretty.
I felt like yesterday was a victory. This was possibility. This was HOPE.  After playing with the wig for an hour or so I had to spend the next 5 minutes trying to get the thing out of my hair LOL. What a ridiculous sight that must have been. The wig has a comb in the front and 2 clips, one on each side,  and that sh#t was stuck in there. After a bit of wiggling I finally got it out.  I had used the side clips and learned that as I had previously suspected, clips hurt on thin hair. Period. It tugs and it just isn't happening, at least not for me. So I tried it again, this time leaving the clips open, but utilizing the "comb" aspect of it. Much better. The combs don't actually have to be closed shut to be of benefit to holding the hair in place. It feels more secure with the clips closed, but no thanks, I'll pass on that one. So I placed Rina (that's her name) on a cookie jar and went to dinner. I felt renewed, confident and anxious for what possibility this could bring. I have no delusions of my hair growing back, so the only way I'm going to get the hair I used to have, is to pull out the Amex card and buy it. So be it. I had such a great attitude about it…. yesterday.
I awoke this morning at 4am, I dreamt about wigs all night long.  I couldn't sleep, I had to see Rina and she had to be on my head ASAP. Whilst my fiancé slept I worked like Gepetto in his workshop, getting that thing just right. After a bit of time, I looked and said, "Wow!" Am I allowed to call myself beautiful? I think I was looking beautiful! I was feeling beautiful. Me, the old me, the me with hair – the me I was meant to be. There I was in the mirror. Hello old friend! Then I became acutely aware that this wig was feeling heavy, but I told myself I would try and get at least 5 hours in it today and work up an hour each day to adjust to wearing it. I assume like anything else in life, it take time to adjust.  So on I went with my morning. First thing I did was snap some photos for a WHLP network friend of mine who I had previously told about my wig hunt, sent those off to her then went to walk my dog. The wig was still feeling heavy on my head, but I was NOT going to give up. I walked my dog and ran into a fellow dog walker who stopped and talked to me. She didn't notice a thing, she never once glanced at my hairline… Yay!  I walked away making note of that small victory, and then suddently realizing this thing is getting really heavy on my head and my neck started to hurt a bit from the heaviness. I shrugged it off and kept on.
My fiancé awoke saw me in the kitchen with my wig, he said I looked beautiful and I told him we need to take Rina out for a test run to Starbucks. Off we went, all the while my fiancé examined my head in every type of lightning, sunlight, indoors etc., and while he did acknowledge that flaw and wig "giveaway" I mentioned earlier, he said most people would never notice it, you have to really look for it. I decided I would rather have people wondering if I'm wearing a good wig or a hair piece than to see me as a balding girl.
At Starbucks no one noticed, I felt so much more confident, but the wig started to really feel heavy and my neck was feeling tight so after returning home I said uncle at the 4 hour mark. I took Rina off and returned to my thin wisps that looked even thinner after having a loving mop of gorgeous locks on my head. Back to the ponytail, and realizing my scalp was SORE. Oddly enough, not where the side combs/clips were, but on the crown of my head where no clip existed. I have no idea what was the cause of that, all I know is things went downhill from there. I only got 4 hours out of Rina before HAD to get her off my head, that isn't much time at all. My head stayed sore and tender for quite awhile. It's the evening now and it feels better, finally. But geez louise that sucks right? I started to get frustrated and wrought with emotion after I took the wig off. How is this going to work? Maybe it's just this wig, maybe a different brand would be better, maybe all wigs are like this, maybe I am being a baby for crying about it after only testing it out for such a short period of time.  How is this going to work? The pain coupled with knowing that the wig isn't 100% undetectable caused me to fall into a deep depressed slump. I was so happy yesterday and this morning and as the day went on I grew sadder and felt more hopeless than ever.
It was day one. Things take time, I know this. It was an emotional roller coaster that culminated with my face being red from crying and an open bottle of chardonnay. I look like a hot mess right now. Mascara is stuck to my cheeks and my Rina is sitting on her styrofoam head looking gorgeous. Bi*ch. Maybe I need to be a styrofoam head to get the most natural look 🙂
I will keep on working with Rina and hope it gets better, I will also look at other European human hair wig suppliers and keep everyone posted with my wig adventures. There is hope here, I saw it yesterday and I saw it this morning. There is hope. I had some really high moments this past 24 hours and some of the lowest moments I have had in a long time. It's all part of this nutty hair loss journey I suppose.  *sigh* Love to all xoxo