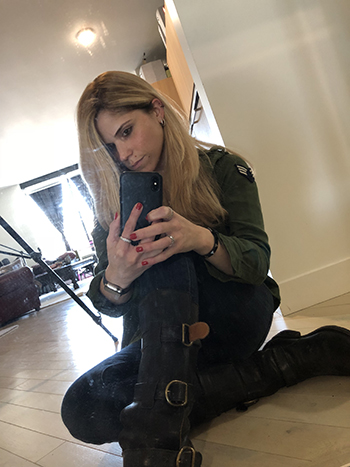 Reflected. Reflect. Reflections.
Evolved. Evolve. Evolving.
Words. Just words.
My own hair loss situation, has evolved greatly over the years. Mostly, in how I dealt with it.
Adapted. Accepted. From cutting off most of my hair over time, to finding a short style to work to provide optimal hair wearing results for myself ( since I pull out pieces of my front hair line), to also accepting the progressive decline, but ultimately learning to live with my situation to where it no longer controlled me. That included being honest about my hair loss, and wig wearing with those around me.
I am 40, and started losing my hair at 21. My entire 20's and some of my 30's were lost to tears of hopelessness. It's the whole reason I started the Women's Hair Loss Project in 2007. It was the bottom of my bottom and there just wasn't anyone out there online at the time for women, speaking about women's hair loss, or at least no one I found that spoke to me and my situation, or at least could relate to (and definitely not in 1999 at the beginning of my hair loss) and I just felt alone, utterly alone. [click to continue…]
{ 34 comments }